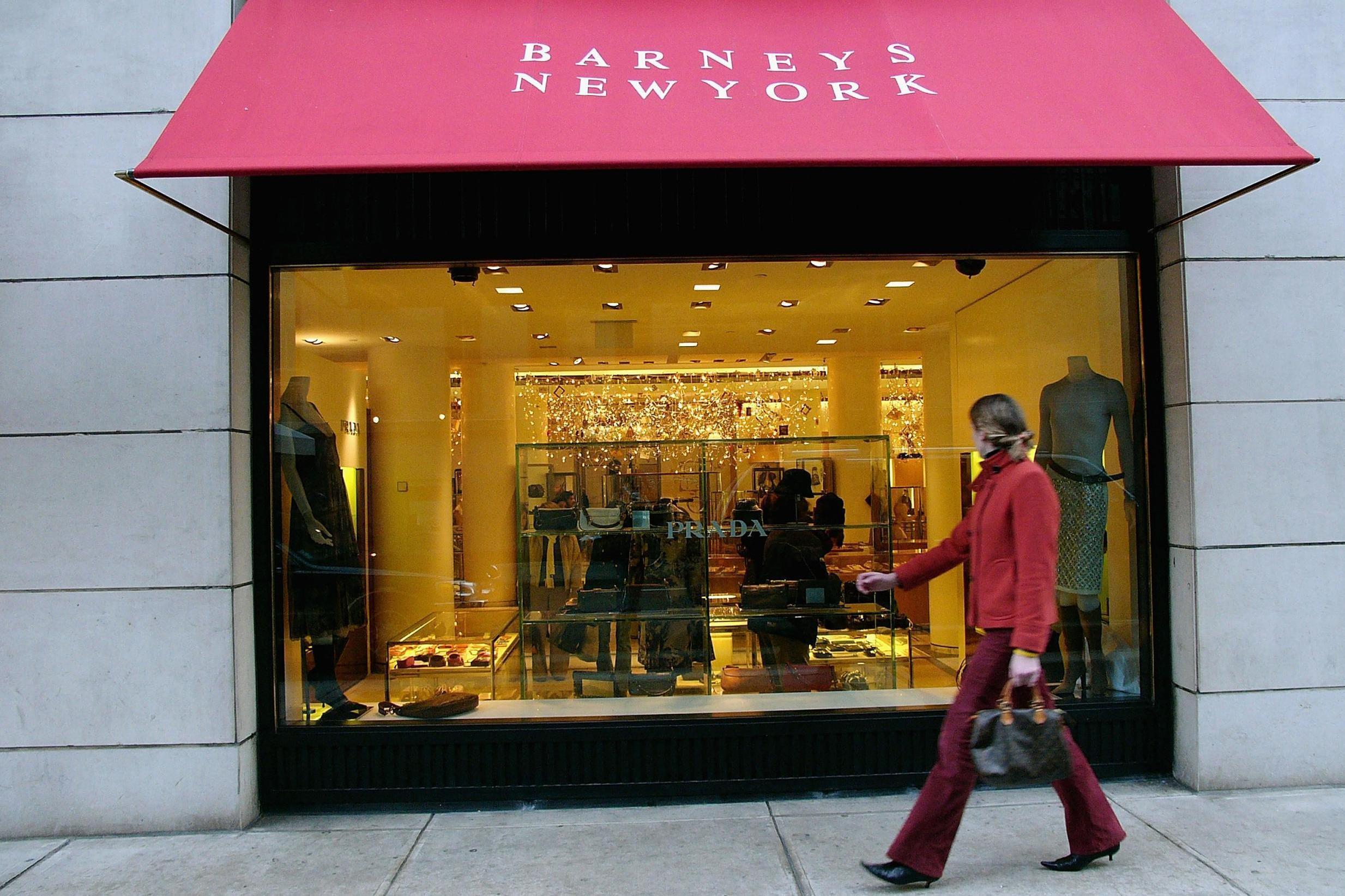 Luxury department store Barneys is adding a cannabis lifestyle and wellness section to its store.
Racing to grab a piece of the thriving Cannibidiol (CBD) market, Barneys is to become the first department store to introduce an entire section devoted to cannabis.
On Wednesday, the retailer announced the new department, called The High End, will reside in a 300-square-foot space on the fifth floor of its Beverly Hills Flagship location. 
Join Independent Minds
For exclusive articles, events and an advertising-free read for just £5.99 €6.99 $9.99 a month
Get the best of The Independent
With an Independent Minds subscription for just £5.99 €6.99 $9.99 a month
The store is expected to sell a number of lifestyle products including vaporiser pens and pastilles, as well as CBD-infused beauty products from brands such as, Foria, Boysmells, Malin + Goetz and Body Vibes. 
Accessories like lighters, trays and cases will also be sold and customers will have the option of making purchases on the Barneys website. 
"Barneys New York has always been at the forefront of shifts in culture and lifestyle, and cannabis is no exception," said Daniella Vitale, chief executive officer and president at Barneys New York. 
"Many of our customers have made cannabis a part of their lifestyle, and The High End caters to their needs with extraordinary products and service they experience in every facet of Barneys New York."
Last year, the number of CBD consumers doubled following a rise in readily-available cannabis-derived products around the world.
CBD is a non-psychoactive chemical compound found in the marijuana plant and because it doesn't contain tetrahydrocannabinol (THC) –  the main psychoactive perception and mood-altering component of cannabis.
This means that products containing CBD, such as oils and extracts, won't lead to hallucinogenic effects like recreational use of marijuana in its complete form is known to do.
Instead, CBD oils are typically sold in products that advertise benefits such as pain relief and reducing anxiety, while beauty products containing the ingredient claim to reduce inflammation. 
The High End will also offer a selection of products by upscale cannabis company Beboe.
In an exclusive collaboration with the retailer, Beboe will be selling products like a silver vaporiser pen and a new strain of cannabis which will be sold pre-rolled.
"I'm so thrilled that cannabis culture has come so far that it can exist and feel perfectly at home in such a prestigious context as Barneys New York," Scott Campbell, co-founder, Beboe said in a statement.
"Barneys has never been shy about pushing creative boundaries in retail, and it makes perfect sense that they would be the first to support and elevate cannabis to new levels."
The department store's decision to open its first cannabis store in Beverly Hills seems fitting, considering California became the first state to legalise the drug in 1996.
Last year, Michigan became the 10th state to legalise recreational marijuana, and Utah and Missouri voted to legalise medical marijuana. 
Source: https://www.independent.co.uk/life-style/barneys-new-york-cannabis-cbd-buy-shop-beverley-hills-california-a8779166.html