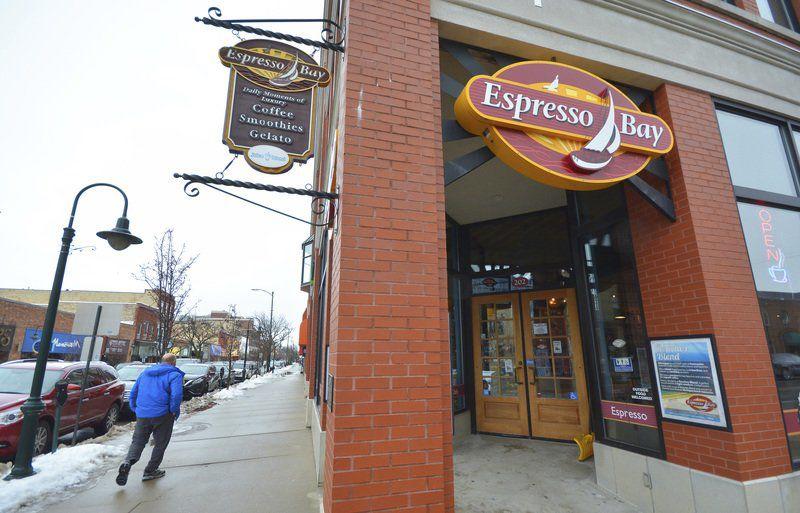 TRAVERSE CITY — One of Michigan's freshest statewide food fads just hit a speed bump in Traverse City.
The Grand Traverse County Health Department sent a cease-and-desist notice to Espresso Bay, telling the business to stop adding CBD oil — derived from hemp — to food products.
"It is an active ingredient in an FDA-approved drug," said Dan Thorell, Environmental Health Director for the Grand Traverse County Health Department. "It's regulated under the Food, Drug and Cosmetic Act, which makes it illegal to add to food."
Espresso Bay owner Dan Guy was notified Tuesday that it is illegal for employees to add the substance to food products.
The shop in January began offering CBD oil as an additive to lattes, teas and smoothies. Staff members would add a small quantity of the oil to the drink.
"It's an unflavored product, but there is some flavor — kind of an earthy sweetness," said Guy, who bought Espresso Bay five years ago.
He remains excited about CBD because he uses it personally to treat chronic pain. Little research has been done on CBD, but enthusiasts claim it helps with a variety of ailments.
"Were not trying to be punitive or anything like that," Thorell said. "We're just giving them the information, the guidance that we're getting from the state regarding its use."
Guy was working on a laptop in the coffee shop's back room Wednesday afternoon. Just a day after the health department notification, he had come up with a new plan, and he was developing a graphic to promote it.
The county health department, said Guy, basically told him employees can't add CBD oil to food products. The health department didn't tell Espresso Bay it can't sell the oil, Guy said. But must be served separately. He plans to market the CBD oil in small containers, $2 for a 5 milligram shot. What customers do with the oil, and perhaps a separately purchased latte or smoothie, is up to them.
"They're allowing us to sell CBD oil separately," Guy said. "We cannot advise customers to add it to a drink; we can't advise them anything."
Thorell said CBD oil itself probably remains illegal, but that question is outside the mission of the county health department. And other agencies, he said, don't seem to be devoting resources to enforcement on the issue.
Recent changes to Michigan law regarding marijuana and hemp, Thorell said, have resulted in a swirl of uncertainty about who can do what with CBD.
"The sticky point here with CBD oil is, it's being sold everywhere,"said Thorell. "It's kind of like the new fad thing and people are selling it everywhere.There are a lot of health claims associated with it. There's a demand for it."
But one aspect of the law is clear, he said — food service companies cannot add it to food or drink.
"It would be no different than if some place was to say, 'Hey, we're going to add Lipitor to your coffee,'" Thorell said. "Those two drugs, CBD and Lipitor, are regulated under the same law. We don't want people to add CBD oil to food."
Espresso Bay isn't the only local recipient of a visit from the county health department relating to CBD in food products.
"We've had to follow up with a couple other facilities," Thorell said. "As we find out, we will go visit them and talk to them about it."
The county health department doesn't oversee grocery or party stores, said Thorell, so it has no say in cannabidiol products sold at markets.
Some people believe CBD might have a variety of potential, though lightly studied, health benefits. But laws involving marijuana — and therefore CBD — remain murky and in flux.
"People are frustrated about this, and we understand," said Thorell. "This is an interesting time here in Michigan. It probably will become legal at some point."
But right now, it is clear that food service businesses cannot put drugs in food, he said.
Guy doesn't think the change required by the health department will discourage customers.
"I'm hoping that it doesn't because we've gotten such a great response," he said.
Source: https://www.record-eagle.com/news/local_news/cbd-cease-and-desist/article_a0d69bb2-1577-556b-988f-f6019d62cd8f.html