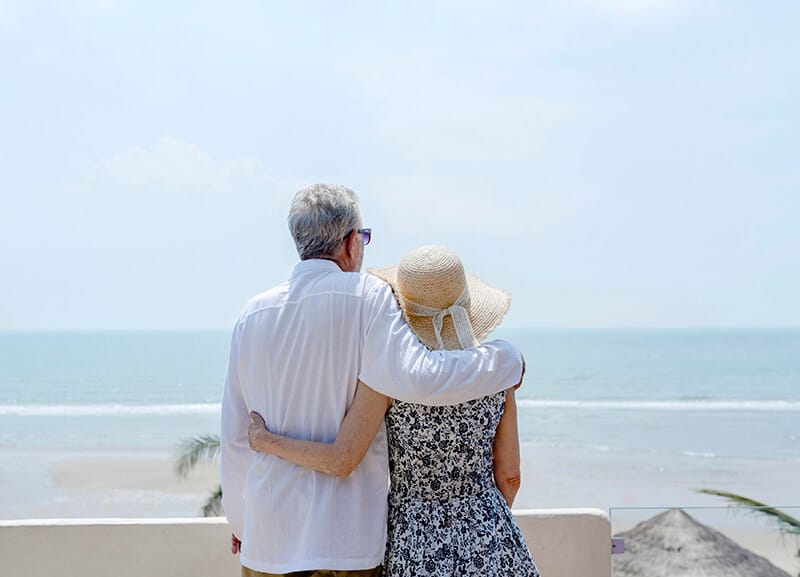 A Brief Guide to Buying CBD Oil in Florida
Historically, Florida has been one of the states with the strictest attitudes towards both hemp and marijuana in the US. But that stance has softened.
Florida lawmakers first passed legislation allowing citizens to use CBD oil back in 2014. And more recently, they have been able to legally obtain high-level THC products from state-licensed dispensaries.
To purchase CBD oil in Florida from one of these dispensaries, you need a valid, doctor-recommended medical marijuana (MMJ) card.
However, the fact that you can also legally buy CBD oil in Florida without an MMJ card has flown under the radar for many people. A number of companies are now producing potent and high-quality CBD oil products that are legal to buy, sell and ship under federal hemp legislation.
Is CBD Oil legal in Florida?
LEGAL – Low-THC CBD oil can be purchased with a valid MMJ card.
LEGAL – CBD oil made from hemp is legal to buy in Florida without an MMJ card.
LEGAL – High-THC cannabis oil can only be purchased with a valid MMJ card.
Florida approved a constitutional amendment in November 2016 which gave patients suffering from specific serious medical conditions legal access to medical marijuana. This included both low-THC CBD oil and high-THC cannabis oil.
The Florida Medical Marijuana Legalization Initiative (AKA Amendment 2) passed with a whopping 71 percent of the vote and superseded the older law, which made only the low-THC CBD oil legal. What's more, under the old law its use was limited to only some of the most potentially life-threatening conditions, while under the new law it's not as restricted.
Florida's Possession Laws
Although Amendment 2 helped shape a statewide landscape in which both THC-rich and CBD-rich oils could be carefully regulated, cultivated and distributed, it did not alter Florida's incredibly strict drug possession laws.
It's still illegal to possess marijuana products in Florida without a valid medical card, and the penalties are severe. If you're caught with more than 20 grams of marijuana on your person, you can be charged with a felony and receive up to 5 years in prison and a fine of up to $5,000.
Is CBD hemp oil legal in Florida? 
With such strict rules surrounding the possession of marijuana products, how does Florida treat CBD hemp oil?
Fortunately, under Florida law, hemp does not qualify as marijuana. To be considered marijuana, hemp would need to have over 0.3% THC. CBD oil made using hemp can essentially be considered THC-free, and therefore legal to buy and use in Florida.
Where can I buy CBD Oil in Florida?
Buy CBD products from the Healthy Hemp Oil online store and have CBD oil shipped directly to your door. Browse our extensive range of CBD oil products, including tinctures, sprays, supplements and edibles, all offered at affordable prices.
In summary
If you don't meet the criteria for an MMJ card in Florida, then purchasing a high-quality CBD hemp oil product could potentially help, depending on your situation.
We recommend conducting your own research into the effects and benefits of CBD, checking out our product reviews, and reading our in-depth guide to CBD.
Frequently Asked Questions
---
Can you buy CBD oil in Florida?
You can legally buy CBD oil in Florida. CBD oil made with hemp is available to purchase without the need for a valid medical marijuana card. Using a reputable website, like Healthy Hemp Oil, you can have a wide range of CBD products shipped directly to your home.
---
Are CBD capsules legal in Florida?
CBD capsules are legal in Florida. Capsules are a great way to add CBD into your daily routine. Designed to be taken orally, CBD capsules are small, discreet, and contain a measured serving of CBD oil. The best bit? They're flavorless and easy to swallow, allowing you to track serving size with ease.
---
Are CBD cartridges legal in Florida?
CBD cartridges are legal to buy in Florida. Easy to transport and use, pre-filled CBD oil vape cartridges offer a fast, practical and simple way to vape CBD, without the mess. The hemp-derived CBD vape oil liquids contained within are specially formulated to be used in a vape or e-cigarette.
---
Are CBD edibles legal in Florida?
CBD edibles made with hemp oil are legal to use in Florida. Edibles are a great-tasting way to enjoy CBD, as the ingredients help mask the earthy tones of the hemp. They're also incredibly easy to use, require no special preparation or equipment, and come in a variety of forms and flavors.
---
Are CBD gummies legal in Florida?
CBD gummies are legal in Florida. Gummies are a fun and simple way to add CBD to your daily or nightly routine. They're discreet, easy to use and hassle-free. They can also be enjoyed at home or on-the-go, with each gummy containing a specific amount of CBD.
---
Disclaimer: Here at Healthy Hemp Oil, we thoroughly research everything we publish. However, this article does not, and is not intended to, constitute legal advice. All information contained here, and elsewhere on our website, is for general informational purposes only. This content may not contain the most recent legal or other information. Please seek appropriate counsel for your own situation.
Source: https://healthyhempoil.com/is-cbd-legal-in-florida/