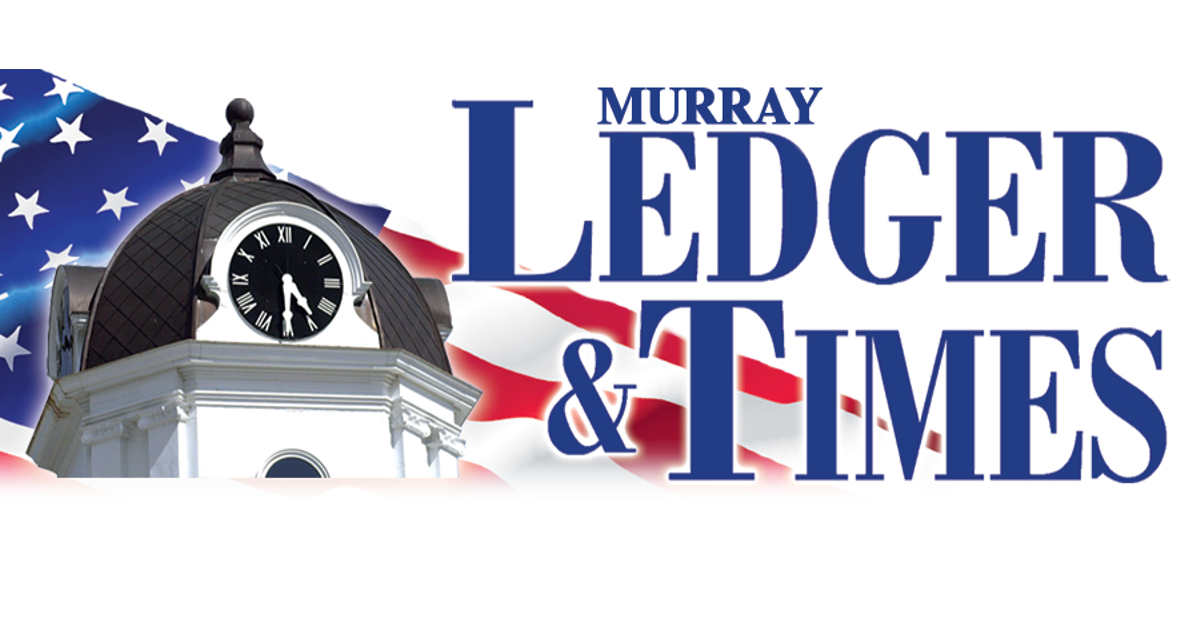 MURRAY — Hemp has shown itself to be a versatile crop in many ways, with applications ranging from the creation of textiles and fabrics to medicinal purposes.
One product of the hemp plant, CBD, has slowly made its way to the forefront of products consumers may associate with hemp. CBD, which is short for cannabidiol, has been utilized in increasing frequency to treat an array of medical conditions ranging from anxiety to arthritis.
"It is a cannabinoid known as cannabidiol, so CBD is a basic term for that," said Garrett Johnstone, owner of Black Owl Hemp Clinic in Murray. "Basically within the hemp plant and the cannabis plant, there are a handful of cannabinoids. THC is the psychoactive cannabinoid next to CBD, which is not psychoactive."
Johnstone said he is a California native who grew medical cannabis for more than six years while living there. During that time, he learned more about cannabinoids and their impact on the human body.
"I was growing commercial medical cannabis and I spent a lot of time studying the ins and outs of cannabinoids and the science behind how it works," he said.
THC is the psychoactive substance found in marijuana that many people would associate with a "Cheech and Chong" movie, but CBD is a non-psychoative relative. Johnstone said that both THC and CBD are cannabinoids, and that CBD products work by affecting a patient's endocannabinoid system.
"For example, within a sublingual consumption, which is the bottle of oil where you place a drop under your tongue, there are over 100 different recorded cannabinoids within that hemp plant," Johnstone said. "You have a system that is naturally occurring inside your body called an endocannabinoid system. The way that these products are beneficial, and what they really work to do, is work with the CB1 receptor in your brain and the CB2 receptor in your immune system.
"So once the cannabinoids have been placed inside your endocannabinoid system, it starts to work with the receptors in your brain and immune system to promote mental benefits and physical benefits as well."
Johnstone said his clientele includes children with autism and Down Syndrome, people with Parkinson's disease, cancer patients, people with anxiety and people who have been able to get off pain medication through CBD.
"Once we start to implement these cannabinoids into our system, it starts to work with all the receptors in our body," he said. "Think of it as little robots going to restore your cells to homeostasis. Typically if you have the flu or any sort of sickness, mental or physical, it is due to a deficiency in your endocannabinoid system. So these products work to remodulate the cannabinoids."
Johnstone said CBD is a natural anti-inflammatory and helps with pain management, but has applications for many ailments mental and physical. Johnstone also noted that there are trace amounts of THC in some CBD products.
"It is beneficial to have trace elements of THC, that is why legally (CBD products) can contain 0.3% THC," he said. "It is such a small trace element that it is not enough to create a psychoactive effect."
Johnstone said these trace elements are small enough that, even with regular use, most users should be able to pass a drug screening for THC.
"We can't guarantee that because there is a thing called bio-individuality, meaning your chemical makeup is different than mine," he said. "Something that might stick out in your system might not stick out in mine. But from our experience we have been running into people who have been using a large amount of products with no problem. If you start abusing these products, that is when you might have to worry about it showing up in a drug screening."
Johnstone said there are two major varieties of CBD products: CBD full-spectrum products and a CBD isolate products.
"Isolate means they are able to isolate the single cannabinoid known as CBD and get it completely alone," Johnstone said. "A full-spectrum product has over 100 different recorded cannabinoids within the hemp plant, and can legally contain 0.3% THC."
Johnstone said CBD isolate products would be best suited for those who may be concerned about the potential for THC to show up on a drug screening. While both are effective, Johnstone said that full-spectrum products provide more overall cannabinoids.
Johnstone said there are a variety of ways that CBD can be delivered into the body, ranging from a popular sublingual drop form, to edible forms, to inhalable forms.
"Sublingual is the most popular; that is the bottle of oil where you place the drops under your tongue," Johnstone said. "Another form of consumption that is very popular is ingestion – things like edible gummies, candy bars or capsules. Then we have inhalation-based products that are vaporized or inhaled through various methods (such as a vaporizer). There are also topical or transdermal products that are applied to spot-specific areas similar to creams or rubs."
Johnstone said there are even vet-approved CBD products for pets. While all these products are legal for consumption in the state of Kentucky, the actual CBD flower is not available for sale to consumers.
"Legally, in the state of Kentucky, you cannot sell the flower," Johnstone said. "Under the Kentucky Department of Agriculture's website, it states what you can and cannot do. Any living plant material, if you have a plant growing; any flower material, the actual buds of the hemp plant; or any ground-up flower material is not compliant.
"The only way I can have it in my possession is if I have a handler's license, and the only way I could resell it in the state of Kentucky is if someone else had a handler's license as well."
Johnstone said the restrictions on selling and consuming the CBD flower are currently less stringent in neighboring states.
"There are so many hemp cultivators in this area, but legally we can't resell the flower material," Johnstone said. "If you go into any other state, it is a whole different story; If you drive across the border you can purchase it all day in Tennessee as long as it is under 0.3%.
"So for us, we legally can't resell it; it is illegal under the farm bill and technically you would get the same charge as a cannabis charge."  
Source: https://www.murrayledger.com/news/local/johnstone-cbd-has-wide-range-of-uses/article_874adfa6-a698-11e9-8adc-db004c7fbac4.html