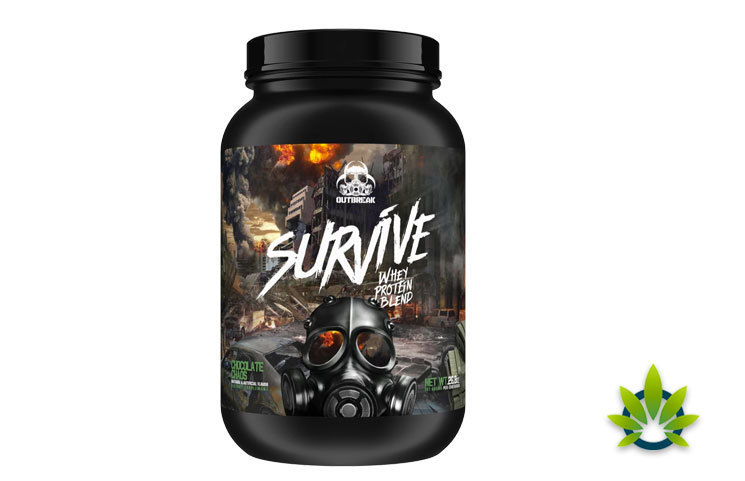 About Outbreak Nutrition
While other CBD manufacturers create supplements to aid in sports, Outbreak Nutrition is all about survival supplements meant for those who have gone through difficulties and come out survivors.
Becoming a member of the Outbreak Resistance endows you with access to the variety of goods they offer. Whether it's world-ending pumps or advanced recovery, sharper brains or stronger bodies, from being overwhelmed to being in complete control.
CBD + Sleep (chaos with design)
A new innovative formulation that is created to not only help you sleep better but also add the nutritional benefits of CBD to your system. It contains three powerful ingredients namely:
10mg 99.99% pure CBD isolate extracted from Hemp for its anti-anxiety, stress and low cortisol management abilities thus aid in helping you wind down after a long stressful day.
500mg Lemon balm extract for its calming and mild sedation effects thus assist you get better sleep.
Finally, 3mg of Melatonin responsible for inducing sleep. This ingredient has been known to work better in small quantities thus the low content added.
CBD + Focus
If looking forward to a big day, this formula will aid in keeping you focus and calm at the same time. Its components are:
10mg 99.99% pure CBD isolate
150mg caffeine to assist in bringing focus where it might be slipping
300mg of Bacopa Monnieri a strong nootropic ingredient to help the brain retain information thus stay sharper. It is also a great antioxidant.
Where to buy Outbreak Nutrition
Outbreak Nutrition supplements are currently only based online, but have several other authorized sellers, who might have specific locations from where they sell from across the world. To browse their products, just log in to their website and take your pick from the variety provided.
Source: https://timesofcbd.com/outbreak-nutrition-cbd-survival-supplements-launch-for-sleep-and-focus/