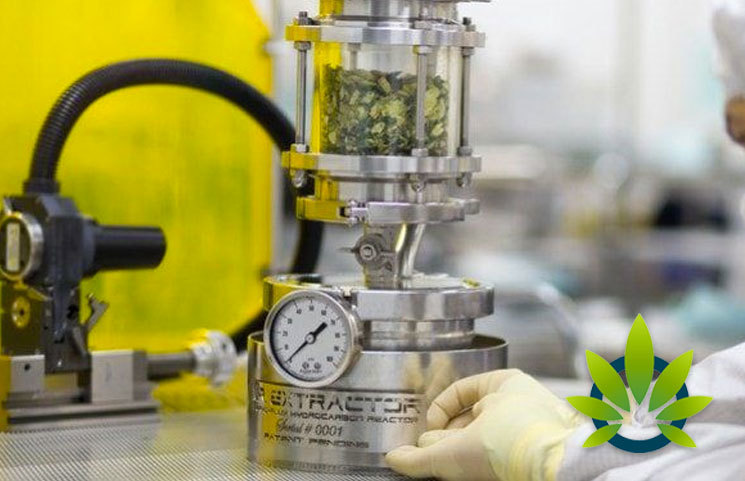 CBD has become a go-to option for many men and women who are looking for quick, simple, and natural relief from pain, anxiety, stress, agitation, and the like. Choosing a CBD product is not as easy as taking one, though. There are many different products on the market that have been made with specific extraction methods. With that, here is an overview of the main extraction methods so that users can make the right decision for their CBD use.
Top CBD Extraction Methods
Dry Ice Extraction
The dry ice extraction method is one that users can do at home – it is that simple. The method entails using the whole plant, cutting it into small pieces, and covering it with dry ice. After several minutes, the trichrome resins fall off the plant and can be individually picked. The trouble with this method is that it can take time, more than users may want to invest.
The benefit of this method is that it can be performed at home. The disadvantage is that although it does make it easy to pick out the terpenes, the terpenes may degrade in quality, which reduces the overall quality of one's yield. There are also other methods that may be a better option.
Olive Oil Extraction
The olive oil CBD extraction method is another method that users can do at home and the end result id CBD immersed in olive oil that can be used in cooking or as a topical application. The process does take a number of steps, but essentially the cannabis plant is steeped in high-quality olive oil and there are many different guides online that users can read through to achieve the final result.
The benefits of this method are that users end up with olive oil that is rich in CBD that they can use for cooking. The downside is that quality can vary depending upon a number of factors, such as the type of plant one uses, how well users follow the instructions, and the type of olive oil.
Solvent Extraction
Solvent extraction is extraction of CBD using chemical and organic solvents, such as propane, ethanol, CO2, and butane. The trichrome heads are dissolved in the liquid solvent and then separated from the plant material and evaporated in a vacuum oven. The end product is a pure resin extraction that has very little residual solvent. There are two types of solvents, polar and non-polar. Keep in mind that this type of extraction method can be dangerous, especially for those who do not have experience in doing it and who do not have the right equipment.
The benefit of this method is that users end up with a quality resin. The downside is that the process is time-consuming, difficult, and dangerous.
CO2 Extraction
The CO2 extraction method is the most common method applied by CBD companies in making their products. Essentially, carbon dioxide, pressure, and temperature are used to create a state in which the plant weight and components are altered. The end result is a clean, unaltered, and flexible CBD product.
The benefit of CO2 extraction is that it leads to pure, clean, and safe oil that can be incorporated into various products. The downside is that it likely cannot be done easily at home, and it can also take hours to accomplish.
Summary
Overall, there is no "best" method. Rather, the preferable option depends upon what one wants to accomplish. If users are looking for a resin, then solvent extraction may be best. On the other hand, those who want to use CBD in cooking may want the olive oil method. Further, when it comes to brands and their products, the ideal method also depends on how the brand implements the process. Brands that adhere to quality standards during the extraction process may have a better product as well.
Source: https://timesofcbd.com/top-cbd-extraction-methods/